Event Calendar
Saturday, September 22, 2018 9:00 am - 1:00 pm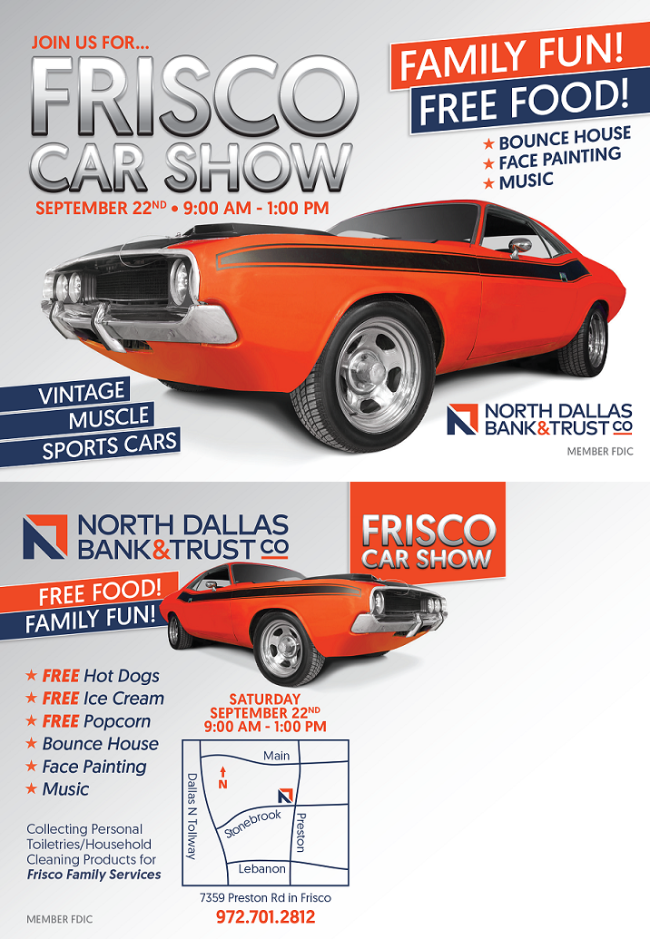 Location:
North Dallas Bank & Trust Frisco - 7359 Preston Road, Frisco, TX
Description:
Join us for the Frisco Car Show hosted by North Dallas Bank & Trust! This is a family friendly event that will include free hot dogs, ice cream and popcorn, as well as a bounce house, face painting, music and more. Come hang out at North Dallas Bank & Trust on Saturday, September 22nd from 9am - 1pm.

Frisco Family Services will be at the event accepting donations of full-size toiletries and household cleaning products. We hope you will join us and bring a donation to support Frisco Family Services!