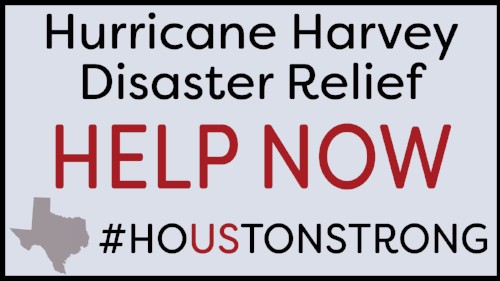 As those devastated by Hurricane Harvey continue to relocate to our community, Frisco Family Services will be diligently working with other agencies and disaster recovery entities to provide the essential and effective help and support needed.
Our Food Pantry is already running low and now is a critical time to make sure those devastated by Hurricane Harvey, along with those already utilizing our Food Pantry, stay healthy and strong in their time of need. YOU can help by donating these most needed items to Frisco's only community Food Pantry.
Those wanting to make a ​financial contribution may do so via our website specifying their donation to help those impacted by Hurricane Harvey​. These donations allow us to purchase what is needed at the time requests are made.
If you have any questions, please give us a call at (972) 335-9495.
---
Frisco Family Services exists to help members of our communities who are facing hunger, homelessness and other urgent needs improve their quality of life and achieve self-sufficiency. With your help we can make a difference. Our website furthers our mission by providing ways for you to learn more and get involved. Thanks for visiting. Your support is appreciated!