Gala 2017- ONE Raffle
Raffle Tickets for Gala 2017 - ONE can now only be purchased by attendees at the event on Saturday, March 25, 2017.
Only 1,500 tickets will be sold!
Winners will be drawn at the conclusion of Gala 2017- ONE on Saturday, March 25, 2017!
You do not need to be present at Gala 2017 - ONE to win.
After purchasing your raffle tickets you will receive a letter in the mail with your ticket stubs enclosed. Should your ticket be selected, Frisco Family Services will call you to inform you that you have won. Should we be unable to contact you via phone, we will then follow up with an email.
* We have now cut-off online raffle ticket sales pre-event.  
---
You will have the opportunity to win one of two fantastic prizes of your choice!
$10,000 Visa Gift Card
         OR
Luxurious Tuscan Escape - with a Culinary Experience
---
Private Cooking Lesson, Winery and Olive Oil Press Tour & Tasting, 2-Night Stay in Rome, 5-Night Stay in Tuscany with Car Rental and Airfare for 2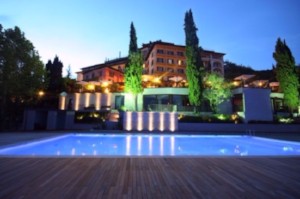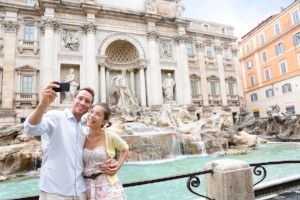 Hotel Ponte Sisto, Rome
Enjoy a 2-night stay in a superior double room (one queen bed or two twin beds) including daily buffet breakfast for two, subject to availability. Guest rooms overlook either the charming courtyard or the garden of the historic Palazzo Spada. The 4-star Hotel Ponte Sisto is a gorgeously renovated palazzo and just steps from Trastevere and Campo de' Fiori. Located in the heart of Rome on a quiet downtown street, you are within walking distance to the Piazza Navona, Campo de' Fiori, Trevi Fountain, Spanish Steps, Via Giulia and the Trastevere district. A wonderful choice of trattorias awaits just across the Ponte Sisto in Trastevere.
For your convenience, you may wish to split your stay so you have one night at the beginning of your trip and one night at the end in Rome.
Renaissance® Tuscany Il Ciocco Resort & Spa (Barga, Lucca)
Enjoy a 5-night stay in a standard room (maximum occupancy of two) including daily breakfast for two and a 160 Euro spa credit ($200 U.S. dollars at the time of publication; the value in dollars is strictly a result of the currency exchange on the date the trip is booked, not time of visit).
This recently renovated luxury Tuscan resort is perched high atop a hill within a 1500 acre estate inside the greenest land of Tuscany, the Serchio Valley, and is surrounded by views of snow-capped mountains, lush parkland and charming villages.
Get away from the hustle and bustle of the city and unwind in this invigorating and tranquil setting. With tennis courts, health club, soccer fields and swimming pools, you may want to spend several days just relaxing at the resort. The charming medieval village of Barga is a small hill town in the valley region known as the Garfagnana. Bordering the Apuane Alps, Barga is considered one of the most beautiful medieval cities in Tuscany.
NOTE: Tuscany is 200 miles north of Rome, approximately 4 hours by car or 3 hours by train.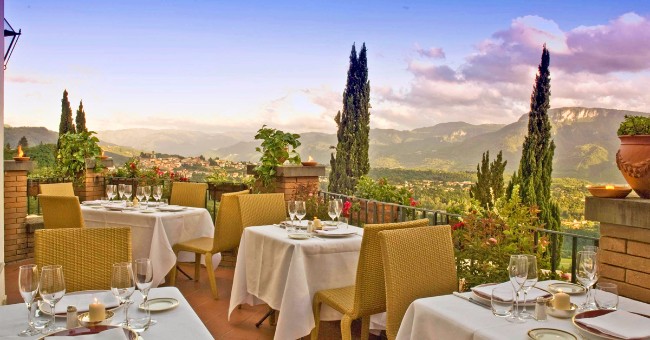 Culinary Extravaganza "La Cucina Italiana", Fattoria Colleverde (Lucca)
Enjoy a private cooking class, lunch, tour of the wine cellar and olive oil mill and tasting for two at Fattoria Colleverde, an organic/biodynamic vineyard producing some of the most distinctive wines and olive oil in Tuscany. Owners Francesca and Piero welcome you to Fattoria, where you will cook with Chef Rodolfo as he shares the secrets of Tuscan cuisine with you -- everything from how to make fresh homemade pasta to the use of aromatic herbs and spices, from baking bread to preparing main courses using seasonal meats and vegetables.
Located in the beautiful rolling hills just minutes from the medieval walled city of Lucca, Fattoria Colleverde is a half-hour drive from Pisa and an hour drive from Florence and Cinque Terre. Beautiful vineyards and olive groves lie within a wide, south-facing valley. This natural amphitheater of terraces creates an extremely well-balanced and unique agricultural ecosystem that produces flavors that are full and rich.
Available April through early November (Monday through Friday). (During winter months, an alternate culinary experience or cooking class at the Renaissance can be arranged for you.)
---
Gala 2017 Raffle TERMS & CONDITIONS:
The winner need not be present at gala to win.

The Winner is subject to and responsible for all applicable state and federal taxes.  A 2017 federal form 1099 will be issued to the Winner for the value of the prize.

Sale of raffle tickets is void where prohibited by law.

Frisco Family Services (FFS) is a Texas non-profit 501(c)(3) tax exempt organization, and all proceeds from the sale of the raffle tickets will benefit FFS.

FFS does not provide an opinion on the tax deductible amount of the raffle ticket.  Ticket purchasers should check with their own tax consultant. 

Tickets are $50 each.

Purchaser will be entered to win the item of their choice.  They must choose the prize they wish their raffle ticket to go to at time of purchase.

Tickets may be paid for by check (made out to Frisco Family Services), Visa, MasterCard, AMEX, or cash.

Tickets may be purchased online OR from an agency authorized ticket seller.  If purchased online, a ticket will be filled out for the purchaser and the ticket stub mailed to the purchaser.

Only 1,500 tickets will be sold.