Gala Volunteer Opportunities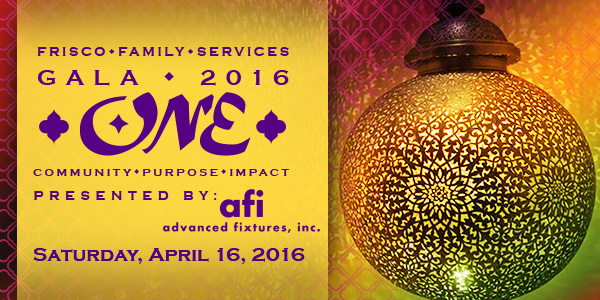 Here are some of the great volunteer opportunities that will be available for Gala 2016 - ONE
Registration / Check out Ambassadors - Reception/Check out Ambassadors will assist with registering guests, then secure the silent auction area while the live auction is taking place. Assist the live auction staff with payment processing, bid sheet sorting, etc. Assist with tear down of the check out area, including: loading up remaining materials, computers, equipment, supplies, etc... 
Touch Pad Ambassadors -  Touch Pad Ambassadors work the assigned Silent Auction Area to help our guests place their bids using the touch pads or their cell  phone.  They monitor the items in their assigned area for display quality, answer questions about the items and ensure the items remain in place until checkout occurs.  At the close of the evening, they will also assist the Check Out Ambassadors, acting as runners to locate the items for winning bidders. 
Food Service Ambassadors - Food Serving Ambassadors  will be serving the six courses that will be provided to our guests and assist with clearing of tables between courses throughout the dinner.
Bar Tending Assistants - Bar Tending Assistants must be TABC certified.  Will assist with beverage services. 
Decoration Ambassadors- Decoration Ambassadors help Decorator Chair with any and all aspects of creating the decorations throughout the entire event.  Activities involve gathering members to brainstorm ideas, create proto type designs, and execute the design with the team in preparation of the event. Event areas include but are not limited to, the walkway to reception desk, reception desk,  silent auction area, dining area, and centerpieces and event takeaways.  Ambassadors will start set up the day before and finish the  morning of the event. ​ 
Hospitality Ambassadors- Hospitality Ambassadors will welcome our guests as they arrive and will ensure any questions around participating in the silent auction, table assignment directions and other questions are answered. Hospitality Ambassadors will thank guests for attending and hand them their event takeaway gift as guest leave for the evening.
Valet Assistants-  Valet Assistants provide exceptional hospitality services to guests in an attentive, friendly, and efficient manner directing them to the event entrance or self parking area  in the appropriate way, in partnership with the valet company. 
Band Ambassadors- Band Ambassadors will greet the band, show them to their "green room", act as their runner for special needs or requests for staff assistance. 
Day Before Set Up Ambassadors- Day before Set Up Ambassadors are detail oriented, and willing to lift, walk and work on getting a project completed.  We will have Decoration Ambassadors who will have designated project areas, including but not limited to centerpieces, silent auction, tent decorating, and other set-up needs. 
Morning of Set Up Ambassadors- Morning of Set Up Ambassadors are detail-oriented, and willing to lift, walk and work on getting a project completed.  
Afternoon of Set Up Ambassadors- Afternoon of Set Up Ambassadors work with all the Ambassadors to complete last minute details, be on hand to help with restaurant arrivals, and assume other assignments as needed.  
Tear Down Ambassadors - Tear Down Ambassadors will assist to clear up each event section by collecting all of the table signage, decorations and  collecting all remaining auction items and then help take those to the truck at the end of the evening. 
All Ambassadors on hand at the close of the event will assist the Tear Down Ambassadors.  Staff will provide several empty boxes for cleanup. 
Day After Ambassadors - Day After Ambassadors will assist to clear up remaining items, clear away anything that needs to be removed, returned or disposed of.
​Additional Questions: please contact Elaine at volunteer@friscocenter.org.  We'd love to have your volunteer support!  
To volunteer for this groundbreaking event click here!