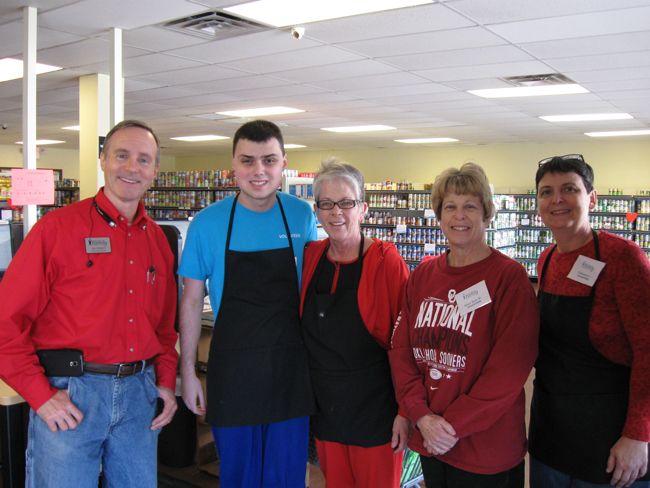 In recognition of Heart Health Month, Frisco Family Services provided its clients with heart smart tips and healthy food choices at Frisco's only food pantry throughout the month of February. Bags filled with heart healthy food items, used primarily for breakfast and lunch, were distributed the first couple of weeks in February. Snack and dinner items were distributed the last two weeks in February. Staff, board members and volunteers kicked off the month by wearing RED, emphasizing our commitment to helping the community make better food choices.
Heart disease is the leading cause of death for men and women in the United States. Every year, 1 in 4 deaths are caused by heart disease. The good news? Heart disease can often be prevented when people make healthy choices and manage their health conditions. Communities, health professionals, and families can work together to support their loved ones in making better lifestyle decisions.
Frisco Family Services is committed to supporting the community in leading a happy and healthy lifestyle! In addition to our Heart Health initiative, FISD and the CTE Center (Career and Technical Education) provided three cooking demonstrations led by Chef Jennifer Gause and her culinary students. Clients had the chance to see and learn how to cook with healthy ingredients chosen from our own food pantry. After the demonstration, clients were able to head over to the food pantry and stock up on the very ingredients that were presented at the food demonstration. "I think the cooking demonstrations went very well! The clients really appreciated the information about the food and how to prepare it while the students enjoyed being a part of the event!" explained Chef Jennifer.