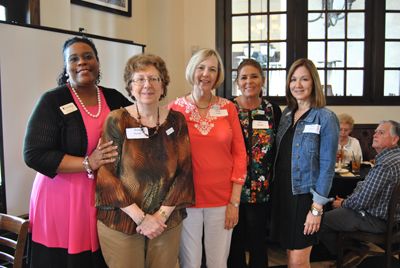 Although it is not widely recognized, April is National Volunteer Month. Volunteers are essential to the community to spread goodwill and improve conditions for others. Nonprofits thrive from people willing to donate their time and effort throughout the year.
Frisco Family Services honored volunteers by hosting a special brunch on Friday, April 17th at Bonnie Ruth's in Frisco. One of the awards given was recognizing those who have served with Frisco Family Services for 7 years. "If I were not able to volunteer, I would miss sharing stories and laughing with the six other women I work with each week," our volunteer, Diane explained. "We have truly become a'team' and look out for each other. I will always consider each of them a good friend."
A special THANK YOU to all Frisco Family Services volunteers who graciously donate their time and resources to help so many in our community! Without you, we could not serve our community like we do.