*****URGENT***** We are in desperate need of these items on the Urgent Needs List below. Please help us spread the word.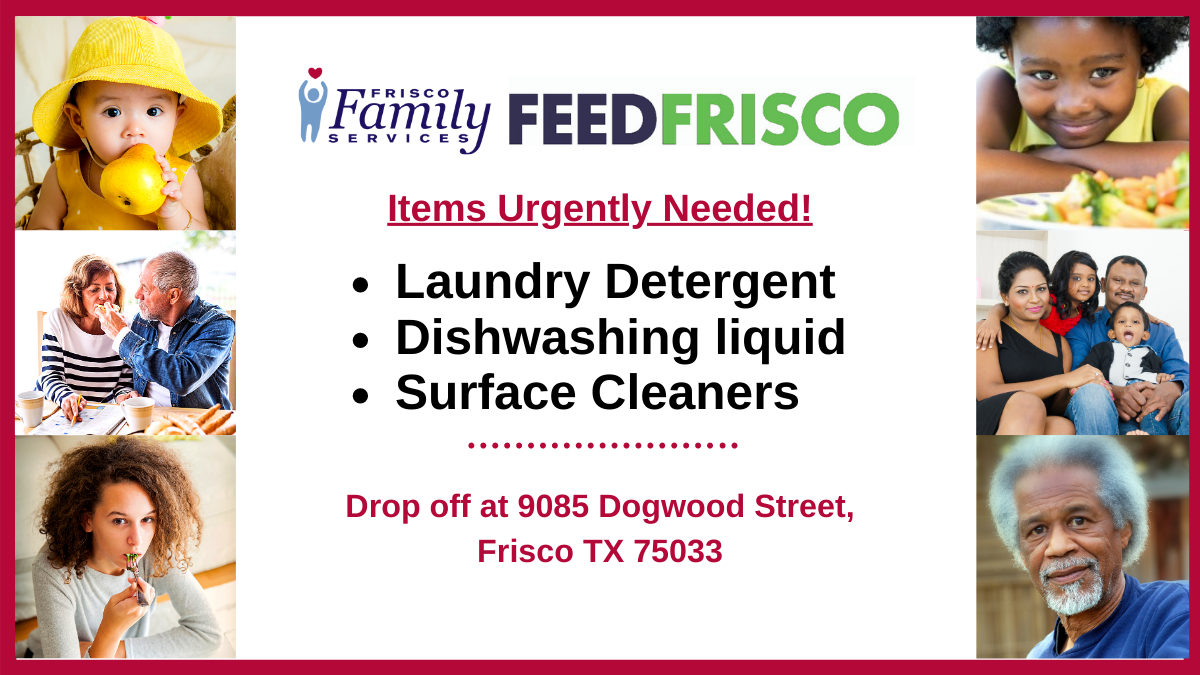 ---
Urgent Food Pantry Needs:
Household Cleaners - Fabuloso, surface cleaners, disinfectants

Shampoo, Conditioner, Body Wash - full size
Food Pantry Donations
All food pantry donations should be brought directly to the Food Pantry, located at 9085 Dogwood (next to Frisco Resale) which is open Mon., Tues., Thurs., Fri. from 9 a.m.-5 p.m. and Wed. from 9-6 p.m. 
Frisco Resale will accept Food Pantry donations during regular store hours on Saturdays.