Summer Lunch Program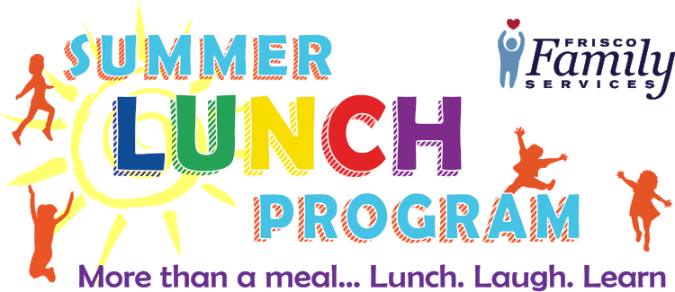 June 3, 2019 - August 2, 2019
During the summer, school-age children no longer receive free and reduced lunches from their schools. Many households feel more financial and emotional stress as they try to feed their children one more meal that's not in their budgets. Thanks to our local faith-based partners, over the course of 9 weeks, nearly 10,000 lunches and weekend snack packs are provided to local children at 4 different sites while school is not in session. They also get to participate in physical activities, summer reading, arts and crafts, and social time. This helps ensure that our school-age children that are affected by crisis, don't go hungry and eases the stress on the caregivers who are worried about how to feed their families.
If you would like to donate to our Summer Lunch Program, email us at programs@friscocenter.org. 
See the full list of needed snack pack items here.
Summer Lunch Stories:
Sara is just one of the more than 7,500 Frisco ISD students on the free/reduced lunch program during the school year. Last year was the first summer without
Read more.
Rob had always been the main source of financial stability for his family until he was suddenly laid off from his job. Despite his best efforts, Rob was 
Read more.