Little Hands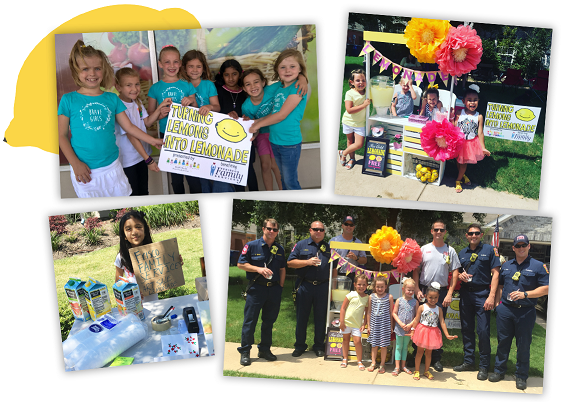 Lemonade Stand Fundraiser has begun! 
This is a great way for kids to help other kids by supporting our Back2School Program. The proceeds the kids raise will go to purchasing much-needed school supplies.
Click here to download the flyer for this program that will provide all necessary details.
Little Hands is a volunteer program at Frisco Family Services offering family volunteer activities for children ages 10 and under. If you have little ones, we encourage you to participate. Snacks and parent resources will be provided as well as a brief presentation and thank you to each of our Little Hands donors.
Little Hands opportunities include: Weekend Bags, Toys for Resale, Birthday Themed Boxes, Community Garden, Summer Lemonade Stands, and Holiday Stocking stuffing.   
For more information call 972-335-9495 or email volunteer@friscocenter.org.