This critical program provides students (grades K-12) with a great start to the new school year with a new backpack, the required school supplies, new clothes and new shoes.
Through the generosity of the community, FFS is able to provide backpacks, school supplies, new clothing, shoes, and hygiene items to students whose parents are struggling financially. Students also receive free eye exams and glasses. Free haircuts, manicures, and facials are available for all students to enjoy. Our goal is for every student to have the confidence and essential items needed for a successful start to the school year!
How You Can Help:
Sponsor a student: Provide a student with a new back to school outfit and shoes. 
Host a school supply or hygiene/pampering item drive: Collect school supplies and/or hygiene items from the provided lists.
Donate: Make a cash or gift card contribution to the program.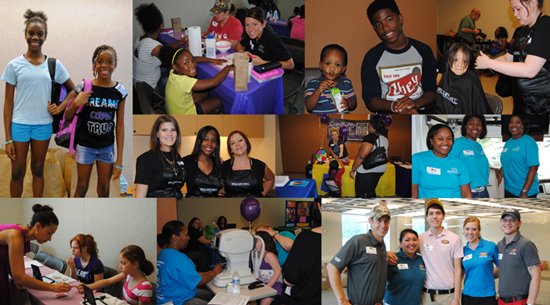 To volunteer for this program, please email volunteer@friscocenter.org.