Summer Lunch Program Locations & Times
Tuesday, May 31, 2022 — Friday, July 29, 2022 
During the summer recess, school-age children no longer receive free- and reduced-price lunches provided by their schools. As a result, many households experience a financial and emotional crisis as they take on providing a nutritious mid-day meal their children.
Thanks to our local faith-based partners, we are able to provide free lunches and weekend snacks to local Frisco families. Children also have the opportunity to participate in fun activities that include reading, arts and crafts, and interactive social games.
Bright Academy | 7600 Woodstream Drive | Frisco, TX 75034 | 11:30am-12:30pm
Christie Elementary | 10300 Huntington Road | Frisco, TX 75035 | 11:45am-12:30pm (grab-and go)
---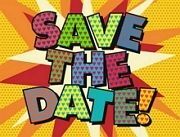 Summer Lunch Grand Finale!
Join us from 11am-12:30pm, July 29th, at Bright Academy for an End-of-Summer celebration featuring raffle prizes, interactive games and activities, a petting zoo, and plenty of pizza for lunch. The event is open to all Frisco ISD K-12 families.
Curious About Our Program? See for Yourself!
For more information about the Frisco Family Services 2022 Summer Lunch Program, contact our Program Manager Karen Wilson at: 972-335-9495, or send an email to: Programs@FriscoFamilyServices.org.