Congratulations GalaONE Raffle Winners!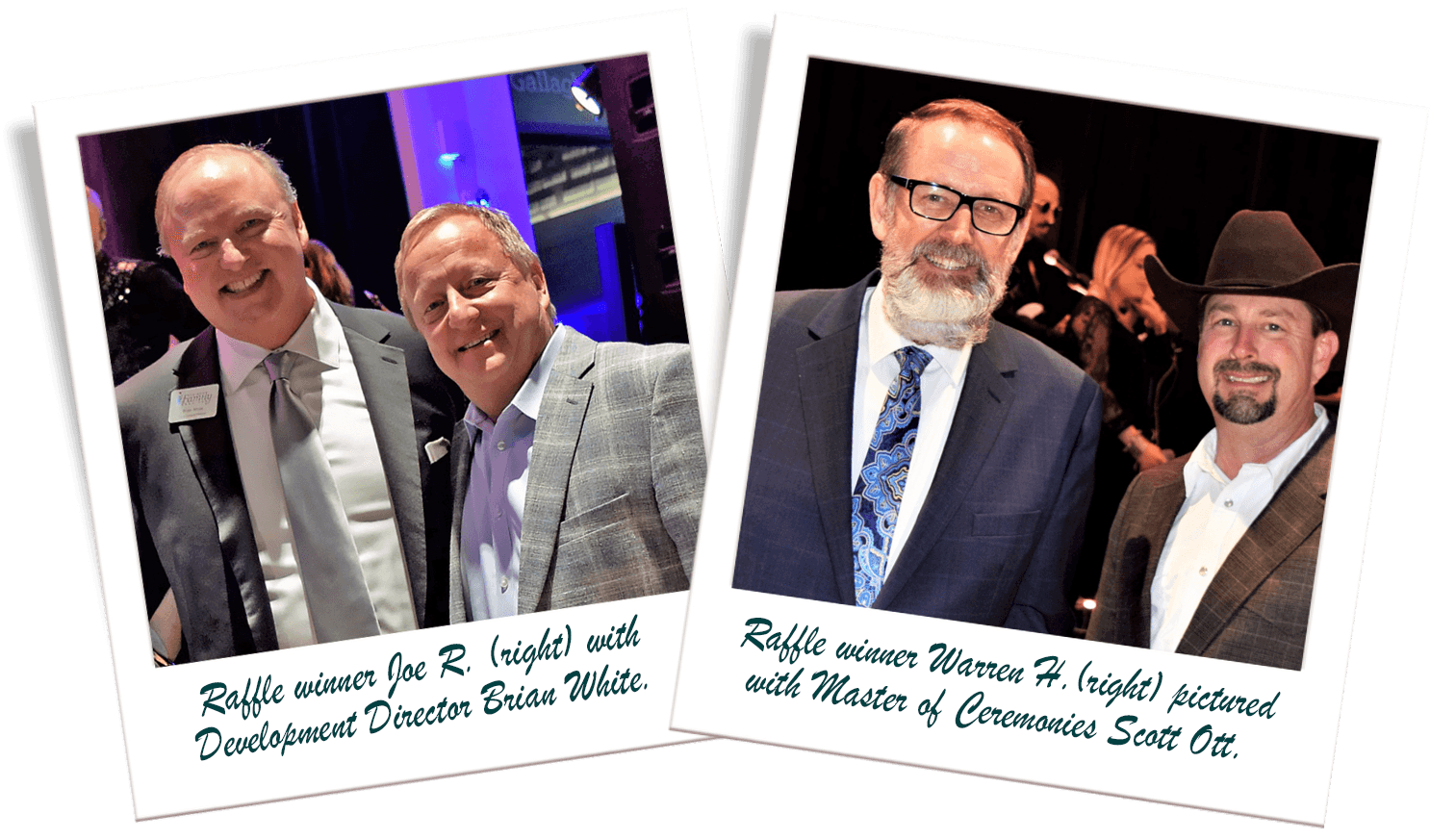 Joe R. and Warren H. were our two lucky raffle ticket winners in a drawing for:
$10,000 VISA Gift Card that can be used for purchases worldwide.
World Traveler Excursion for Two— a 5-night stay from ONE of the 4 World-Class destinations below. The trip winner will also receive a $3,000 Visa® Gift Card for travel and excursion expenses.
All proceeds directly support the mission of Frisco Family Services to help members of our Frisco and Frisco ISD communities who are facing hunger, homelessness and other urgent needs improve their quality of life and achieve self-sufficiency.
Frisco Family Services GalaONE 2023
NOTE: Prizes are non-transferable, and no cash option is available. The winner is responsible for all taxes. Proceeds from the raffle will benefit Frisco Family Services, a nonprofit agency, tax-exempt under the IRS Code Section 501 (c)(3). Once contacted, we reserve the right to draw another ticket if the prize is not claimed within 10 business days.